A criteria screen is a decision-making tool to evaluate strategies with criteria that reflect our needs and values, especially for big decisions that have a long term impact or affect multiple people. It:
• Provides a process to include and understand the values and needs of all of the stakeholders in a decision.
• Stimulates potential strategy ideas that are outside of our normal brain maps and routines.
• Guides evaluation of potential strategies as to how well they accomplish our Quality of Life criteria.
• Helps us decide what matters most. We might not be able to meet all of our criteria to a maximum level.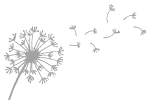 Read Atina Diffley's Blog: What Is A Farm?
Subscribe By Email. It's Free
Enter your email address: