The templates in this collection are samples that you can adapt to meet the specifics of your operation. Templates are not provided for every Harmonized GAP criteria. 
Powerpoints 
Post Harvest Handling and Facilities: Logs and SOPs
Post Harvest Vehicles and Equipment: Logs and SOPs
Post Harvest Handling: Temperature and Humidity Needs 
Production Manuals
Grading and Standards
Post Harvest: Tool Design
Packaging Suppliers
Wholesale Success: A Farmer's Guide to Selling, Post Harvest Handling, and Packing Produce |FamilyFarmed.org
Some sections of Wholesale Success are available online at MISA.
Worker Food Safety Training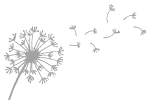 Read Atina Diffley's Blog: What Is A Farm?
Subscribe By Email. It's Free
Enter your email address: