Plan Ahead to Meet Your Personal Needs
Each of us has Personal Needs—beyond the basic needs of food and shelter—that must be met to be our best, to thrive. It is critical to meet these needs through positive activities and behaviors. When we don't, we unconsciously find a way to meet them—often through behaviors that are ineffective or conflict with living a fulfilling life and having healthy relationships.
This document will walk you through understanding what your most important personal needs are and create a plan to meet them proactively.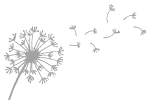 Read Atina Diffley's Blog: What Is A Farm?
Subscribe By Email. It's Free
Enter your email address: