Seed Beds: Bare-Root, Field-Grown Brassica Transplant Production
Martin and I recently visited Nash's Organic Produce Farm in Sequim-Dungeness Valley and had a conversation with organic farmer Nash Huber about the use of Seed Beds to grow bare-root transplants for brassica crops. Both our farms produced high quality bare-root transplants at a fraction of the cost and labor of greenhouse grown transplants.
Pre-1970s it was common practice to produce cabbage, broccoli, kohlrabi, onions, tomatoes and peppers as bare root transplants in hot-beds, the garden, or in the field. Bare-root plants were also grown in the south and shipped to northern growers.
Martin and I grew about $200,000 worth of cabbage and broccoli annually from bare-root transplants that were started outside weekly in seedbeds from May 1 to mid-July. This saved us labor and inputs costs and enabled us to manage the farm with significantly less greenhouse space.
When we discussed this with Nash we found we had all learned the technique from old-timer market-gardeners. On both Nash's and our farm we had developed similar techniques to stale bed with basket weeders for today's production needs.
As many beginning farmers and gardeners ask me how to grow bare-root transplants (YES! this works at all scales: farmers and gardeners alike), I'm providing a link to a 9-page manual I wrote detailing our seedbed production process.
https://atinadiffley.com/wp-content/uploads/Bare-Toor-Transplants-Seed-Beds.pdf
Happy spring! Soon the soil will warm and it will be seed planting time!
Atina
Subscribe to Atina Diffley's Blog
© Atina Diffley 2014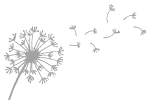 Read Atina Diffley's Blog: What Is A Farm?
Subscribe By Email. It's Free
Enter your email address: