Taking Care Of The "Me" In "We."
An "Organic Relationship Plan" Starts With Ourselves.
I am preparing an all day workshop for Land Stewardship Project called Quality of Life Workshop: Systems and Communication Tools for a Healthy Farm Partnership.
This workshop was inspired by common themes that have challenged many of my clients as well as my own experiences running Gardens of Eagan with my husband Martin. The bottom line—farming is a demanding lifestyle; good communication skills, farm systems, and personal care are crucial to balancing family, farm, relationships, and self.
The class outline begins with 1) Having The Same Vision: For a partnership to be successful, all parties involved must agree on the same goal and direction—set a clear agreed on course for the farm that meets and allows for the needs of both partners.
Holistic goal setting is a crucial strategy for farmers and I strongly encourage you to explore it further at Whole Farm Planning with Holistic Management. We will in the class. The focus of this post is the last part of this vision—meets and allows for the needs of both partners.
So often I see one or both farm partners struggling with unmet personal needs. They give the farm and family their all and have nothing left to sustain themselves. When I present farming workshops it doesn't matter what the topic is, fertility, pest control, weeds, or marketing—the organic system always includes rotation. Rotation includes diversity, time for renewal, and breaking of patterns. It is a crucial element of every Organic System Plan and healthy relationships are no different.
We know that over-cropped soil becomes starved. We need a little rest time, green manure, a little soil building, and some organic matter to hold the soil together. Without it our soils become powdery, droughty, erosion prone and weak. Even the best soil cannot be pushed indefinitely without times for renewal. Add a drought, flood, or hailstorm, and the system can be in severe distress. There are no short cuts. We must let the soil rest. We plant and incorporate the green manures. We don't sell the fertility off. There is no other way.
Balancing our personal needs is the same. It is common to have periods of intense productivity, hard work, giving and care-taking—especially for farmers dealing with the vagaries of crops, weather and markets. That's fine—but we must plan in the rotation of "organic matter of the soul" and schedule time for renewal and rejuvenation. If we don't, we become droughty and weak—a system in dysfunction. This is true for everyone—not just farmers. Without time for renewal, resiliency is lost and life's challenges become insurmountable barriers.
     There is also something else, much deeper, that I am starting to understand about balance. I grew up with the knowledge that a farmer's time is dictated by the seasons and the weather, by the needs of the soil, the crops, and customers. But I didn't understand the role of years and decades in evaluating balance. We can't just appraise from the perspective of exhaustion at the end of a growing season. Martin said it well, "We were able to do work based on our beliefs."      When we are looking backwards at our lives, living our values will be our brightest star. Balance doesn't mean that we will never work too hard or be too tired. We're doing exactly what we need to be doing. It's fine if we choose to work until we're exhausted as long as recovery is possible in the relative present.      That's what present time is, the balancing point between the past and the future. It is when we steal from our future or burn up the past that balance is out of control. That future and past include our health and the wellbeing of our crew and children and land and nature.      Balance requires not taking more than can be returned or recovered. It is about loss and renewal, both human and environmental. Our crops take from the soil, causing degeneration. A renewable fertility system returns, regenerates.      Nature is inherently capable of renewal. Balance is the prevention of the tipping point when too much has been taken and health cannot be readily restored. Environmental balance includes preservation, protection, and precautionary principles. Personal balance is the same. We are not outside of the ecosystem. We are part of it. Balance is all about relationship, which is all about respect.
— Excerpt from Turn Here Sweet Corn © 2012 Atina Diffley
Here is a chart I use to illustrate timing options for growing soil-building crops between vegetable cash crops.

If you drew your personal "soul-building" rotation chart, what would it look like?
What do you need and when will you schedule it?
Mine includes meaningful work balanced with vigorous exercise, healthy food, writing, and social interaction balanced with alone time and playing with the grandkids. It has changed over the years. Playing music used to serve my need for creation and spiritual search; now writing is the avenue that meets this need for personal growth and expression. I need more alone time than when I was younger. In my 20s and 30s I could farm hard for months on end with little personal time during the growing season; winter rejuvenation was sufficient. Now in my 50s I need to "soul-build" more consistently. My resilience and renewal is still strong but I need more frequent recovery periods.
It would be an unreasonable expectation to think we can ignore our personal needs forever without paying a high price—same as our soil. This is a key element of a healthy relationship. "We" is a combination of "me" plus "me." If one of the "me's" is not healthy . . . it affects the "we."
To sign up for Systems and Communication Tools for a Healthy Farm Partnership taught at Eastside Food Co-op, Mpls, MN. on Feb. 4, 10 a.m. to 4 p.m Contact: Parker Forsell, LSP, 507-523-3366; [email protected]
To arrange for the class to be taught in your community, email me.
I'd love to see what your "soul-building" rotation looks like! Happy drawing!
Subscribe to "What Is A Farm Blog by Email
_________________________________________________________________________________________
Coming soon in a future post . . . more of the class outline.
2.    Defining roles, responsibilities, and decision making
3.    Weekly and monthly work plans
4.    Good communication skills are a key component of creating a healthy partnership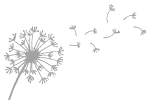 Read Atina Diffley's Blog: What Is A Farm?
Subscribe By Email. It's Free
Enter your email address: