Turn Here Sweet Corn . . . the corn dance
 The CORN DANCE and the ORGANIC PHEROMONES
For those of you who have already read Turn Here Sweet Corn, here's a wild video to supplement your mental image of the Corn Dance. For those of you who haven't yet read . . . after watching this video of the Pipeline Energizer and The Organic Pheromones, follow the links below.
Turn Here Sweet Corn: Organic Farming Works by Atina Diffley
NOW In Author-Read Audio Book
Paperback, Hardcover and Kindle
What readers are saying . . .
A pair of feisty, dedicated farmers staring down one of the world's largest companies—and getting Goliath to blink first! This must-read, legal-thriller memoir tells the story of the pipeline case between Koch Industries and Diffley's Gardens of Eagan Organic Farm. How did a little organic farm succeed in court against Koch? With the support of thousands of informed citizens, expert witnesses, and an organic system plan. By offering a look inside her own experience, and often her own heart, Diffley creates a multifaceted, powerful, and compelling memoir about trying to live organically. — Elizabeth Millard
"As Malena and I sat in bed, listening to the first thwaks of what would end up being a full 20 minutes of hail, all I could think of was the first chapter of your book. This morning began with the phrase, 'Things are going to bounce back fine… these plants WANT to live.' Much Love." — Michale Jacobs, Easy Bean Farm
"Your book is so thrilling!!! I can't stop turning the pages. Seriously. You rock. Write more, please!" — Katherine Plowman
Atina Diffley's memoir "Turn Here Sweet Corn" is a great, absorbing read, even for those of us who cannot grow anything and do not worry about pesticides. It's a classic tale of the little guy fighting the big corporation and of people working hard all their lives only to face the loss of their livelihood. There's a sweet love story in there, too. Star Tribune Staff
Video by Mike Rivard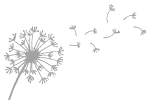 Read Atina Diffley's Blog: What Is A Farm?
Subscribe By Email. It's Free
Enter your email address: