Organic Farming Resources
A look into our library at the publications and resources we have found to be most valuable for our farm.
Core Library for Organic Farmers
SARE materials can be downloaded for free. Or paper copies purchased.
"Best $78 you'll ever spend! Our favorite books."
Or free digital download from SARE Sustainable Agriculture Research and Education
Intercropping and Companion Planting ||Oregon Biodynamics Group
Business Plan
Certification - Organic
Disease Management
Drift Protection
Farm Safety
Finance
Food Safety and Post Harvest Handling
Greenhouse
Holistic Management
Loans
Marketing
A Wholesale Success workshop in Leelanau County gave local food producers an opportunity to learn how to enhance their success in the marketplace. Wholesale Success program trainer Atina Diffley said it's important for local growers to add value to their products and differentiate themselves from large producers.
Pest Management
Seed
Soil And Fertility Management
Organic Farming Resources
Weed Management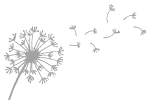 Read Atina Diffley's Blog: What Is A Farm?
Subscribe By Email. It's Free
Enter your email address: